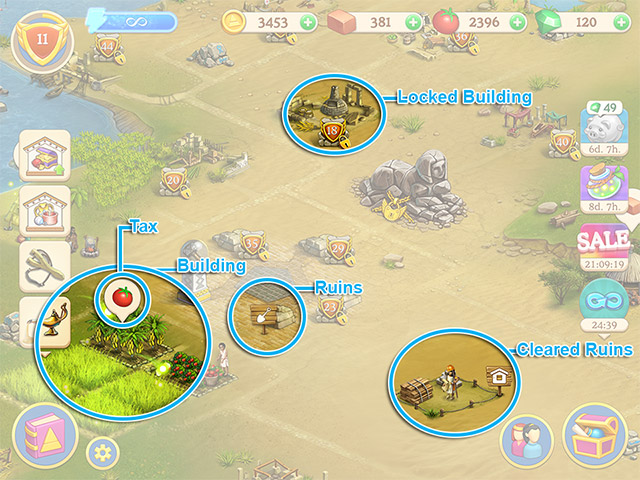 Zoom – Pinch open to zoom in and pinch close to zoom out the city. You can scroll around the city by dragging it with your finger.
Ruins – Before you can construct a building (or a totem), you need to clear the ruins. Tap the ruins to do it.
Cleared Ruins – After the ruins are cleared, tap the building icon to construct a new building (or a totem).
Building – There are macth-3 levels in the buildings. Tap the building to play the levels.
Tax – Each building brings you taxes (gold, food or supplies). Tap the tax icon to collect your tax.
Locked Building – It means you haven't reached the required XP level to build this building (or totem). You can see the required XP level on the shield with a lock.