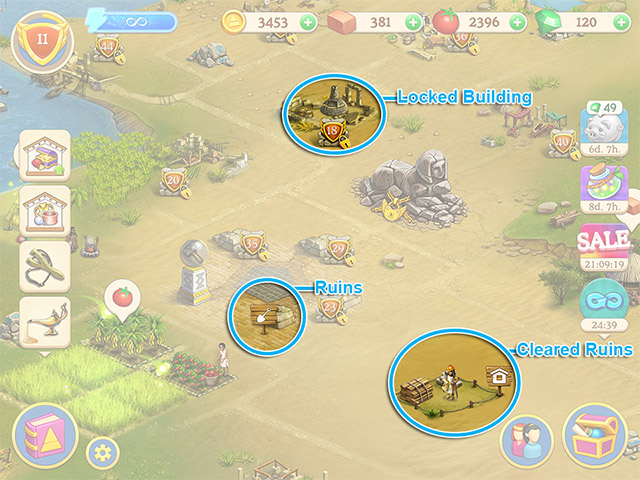 Ruins – Before you can construct a building (or a totem), you need to clear the ruins. Tap the ruins to do it.
Cleared Ruins – After the ruins are cleared, tap the building icon to construct a new building (or a totem). You can play match-3 levels in buildings. In the totems you can get deals on bonuses.
Locked Building – It means you haven't reached the required XP level to build this building (or totem). The number on the shield shows the required XP level.
You need to have enough resources to clear the ruins and build the buildings. Clearing and construction take time. You can speed it up using your crystals.