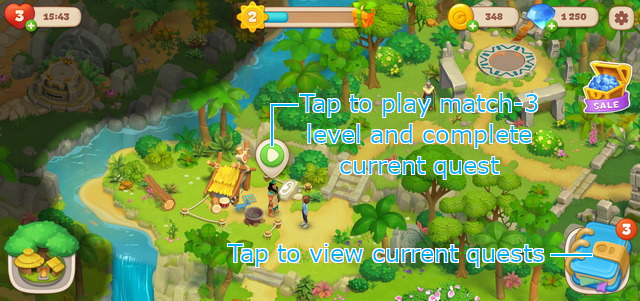 Tap on Notebook to view current quests, information about chapter and characters.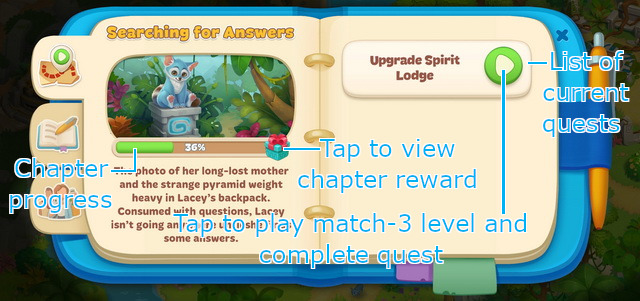 It will open on the page where you can find the current quest, check chapter progress and tap on the button to play match-3 levels. Complete chapter to get rewards.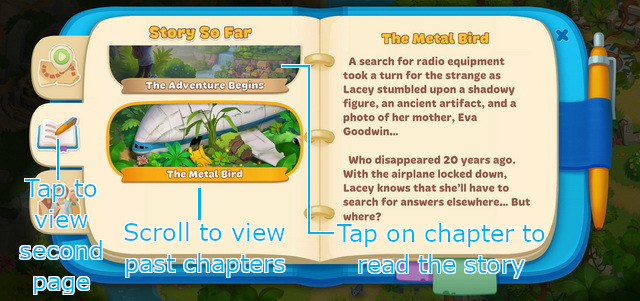 Tap on the second page to see a list of chapters and the current chapter. Scroll the list on the left side and tap to view past chapters.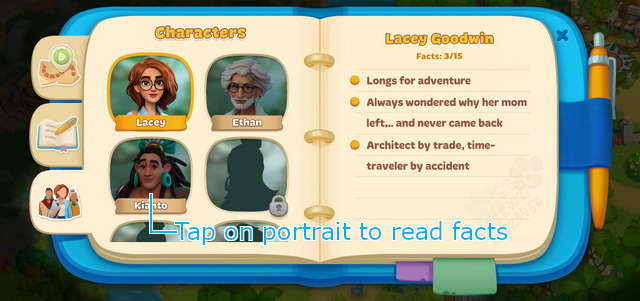 Tap on the third page to see the list of characters. Tap on the character to check interesting facts.