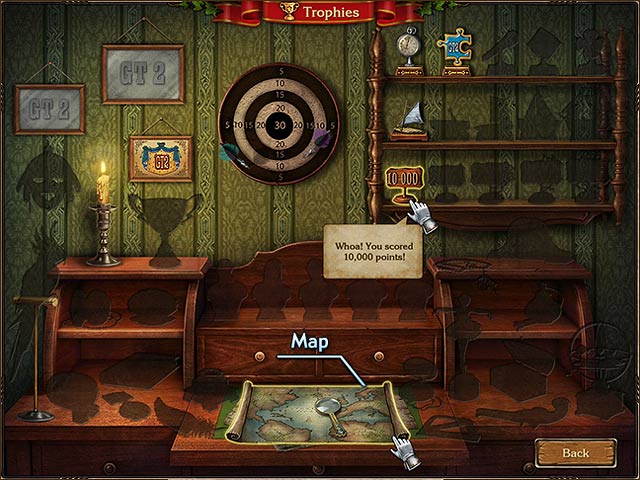 Golden Trails 2: The Lost Legacy gives you possibility to win47 original trophies. Each trophy is awarded for some achievement. Enter the Trophy Room and point your cursor over any trophy to read how you can get it.
All your trophies are located in the Trophy Room. You need to earn at least one trophy to unlock it.
Trophy Room Map - Use the map on the table to see the country you are currently in.