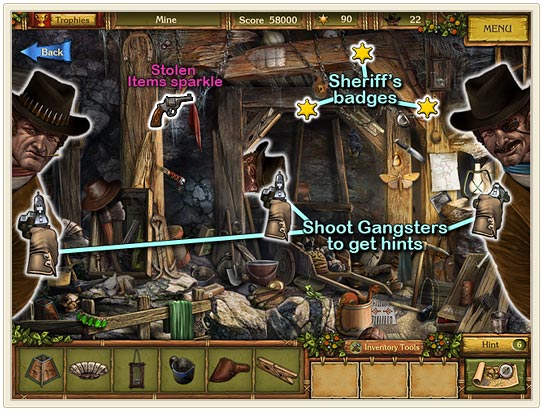 Sheriff Badges – Look for Sheriff's badges. There are 3 or 4 Sheriff's badges in each location. Collect 150 Sheriff's badges to unlock the Secret Mission.
Stolen Items - Some locations contain stolen items. When you hover your cursor over Stolen items they sparkle. 
Hints – You start the game with 5 hints, but you can earn more by shooting gangsters who pop up in scenes throughout the game.