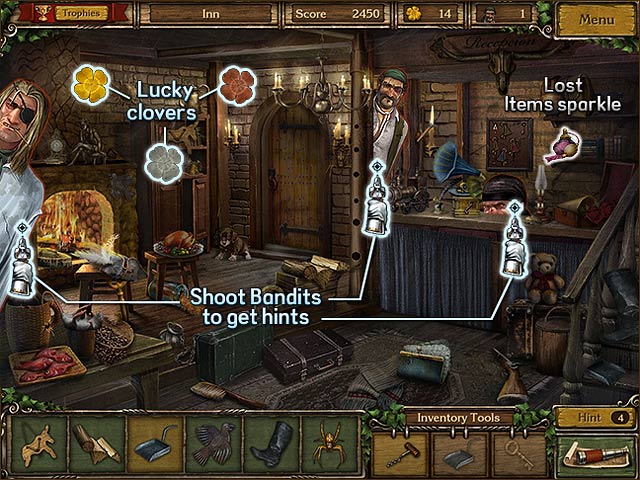 Lucky Clovers - From the Mansion and on locations contain lucky clovers, from 2 to 4 Lucky clovers per location. Collect 150 Lucky clovers to unlock the Secret Mission.
Lost Items - Some locations contain lost items. When you point your cursor over them, they twinkle.
Hints – You start the game with 3 hints. If you run out of all hints in will be recharged. You can also earn hints by shooting bandits who pop up in scenes throughout the game.