Guilds are groups of up to 30 players who are willing to connect and join forces. There will be events where players can play together to get rewards. Kindly note that events will be added in future updates.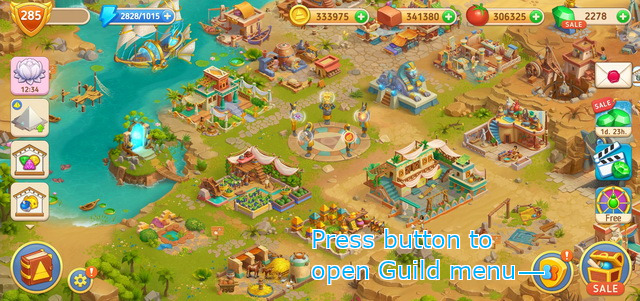 Once you reach XP level 11, you can create a guild or join one. Tap/click on the icon in the bottom right corner to open the Guild window.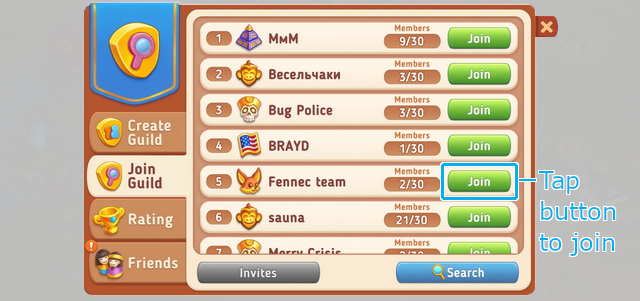 There are two types of guilds:
Open — Anyone can join;
Closed — the guild leader's approval is required to join. There is an exception: If a guild member invites a friend to the guild, guild leader confirmation is not required, this player will enter the guild as soon as the invitation is accepted.
PLEASE NOTE:
Make sure you have stable internet connection
Cheaters may lose access to guilds.