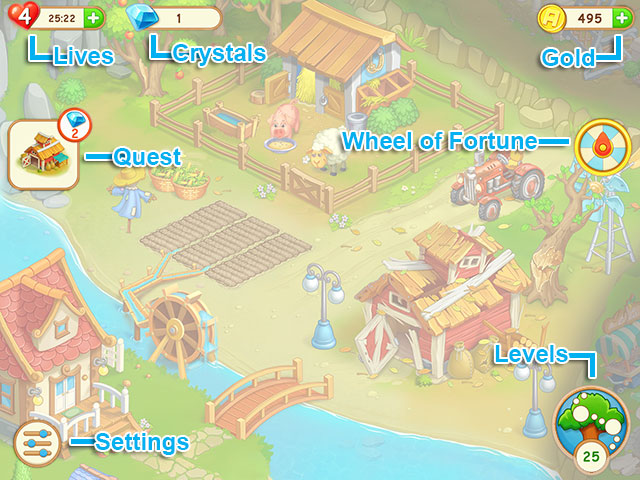 Lives - Shows how many lives you have. The timer counts down the time till another life is restored. From here you can buy more lives by tapping the Lives bar.
Crystals - Shows how many crystals you have.
Gold - Shows how much Gold you have. From here you can buy more Gold by tapping the Gold bar.
Quest - Shows the tasks from citizens.
Levels - Use the navigation to advance to the next match-3 level.
Wheel of Fortune - Spin the Wheel of Fortune every day and get daily rewards. 
Settings - In the settings you can configure or turn off/on the sound and music, sign in Facebook and write to our technical support department.