City Gate will be unlocked when you find the last part of the Mysterious diagram.
To build the City Gate you need resources. Building takes time.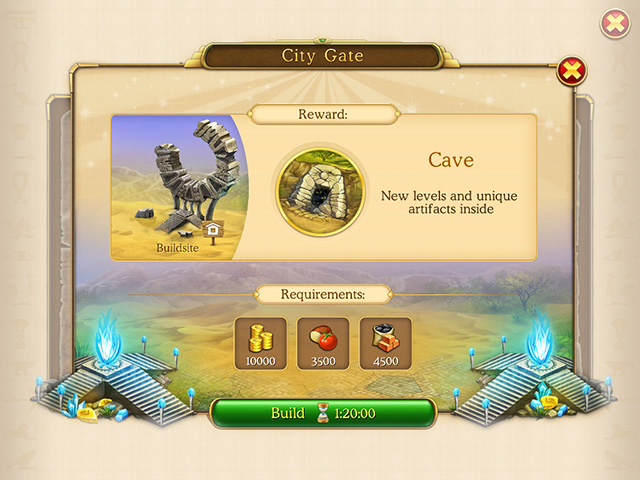 When the City Gate is ready the purple crystals will cover the City Gate. It means that Menes's curse is active and you have no access to the City Gate.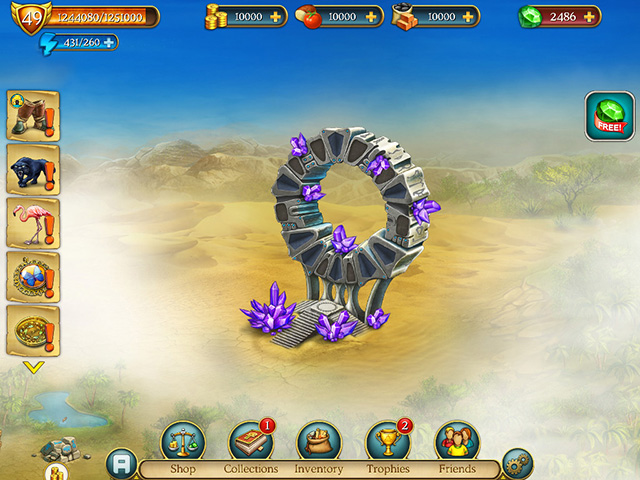 You need to find the Skystone in the Cave to get rid of the purple crystals.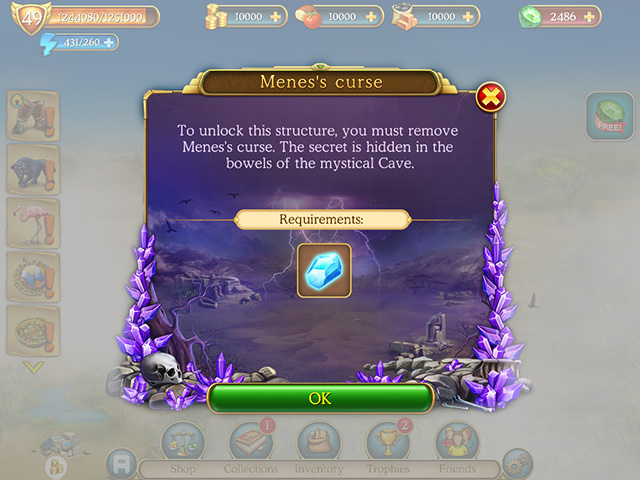 When the purple crystals are gone you will access the City Gate and your task will be to find all the Skystones.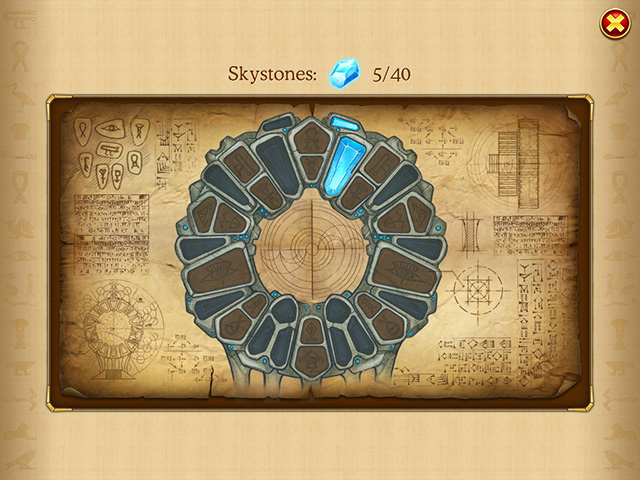 The Skystones can be found in the Cave and in the Ship.