Sphinx is unlocked at the required XP level. To restore the Sphinx find necessary collection items. Complete collections to get these items.
To build the Sphinx you need resources. Building takes time. When the Sphinx is ready you will open new match-3 level with unique gameplay in Drop the Item mode. You need resources to play a match-3 level.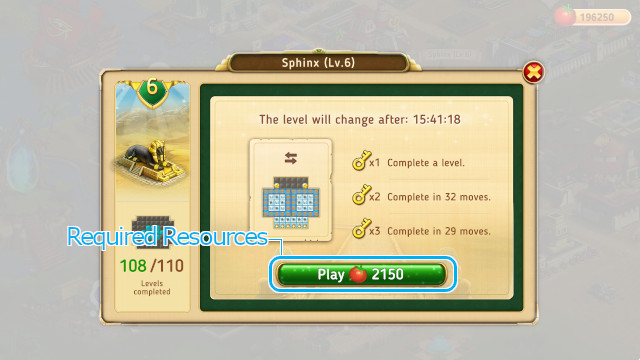 The match-3 level will be updated every day. It takes 24 hours to change the match-3 level. Complete tasks on the level and get keys as a reward for victory.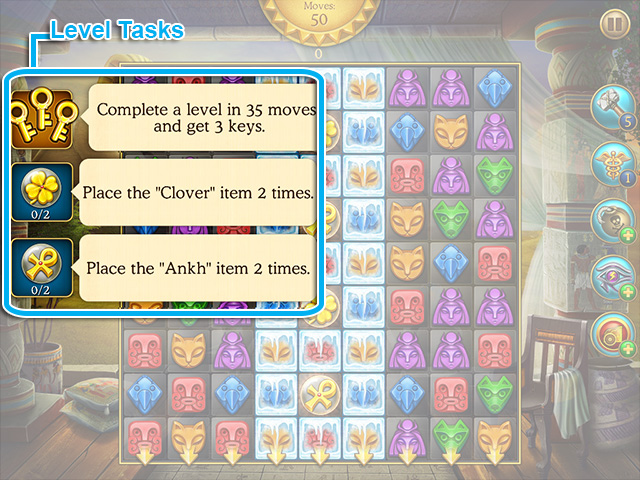 Use keys to open the chests. Click on the chest to get a reward. You can buy keys using the crystals to get extra reward.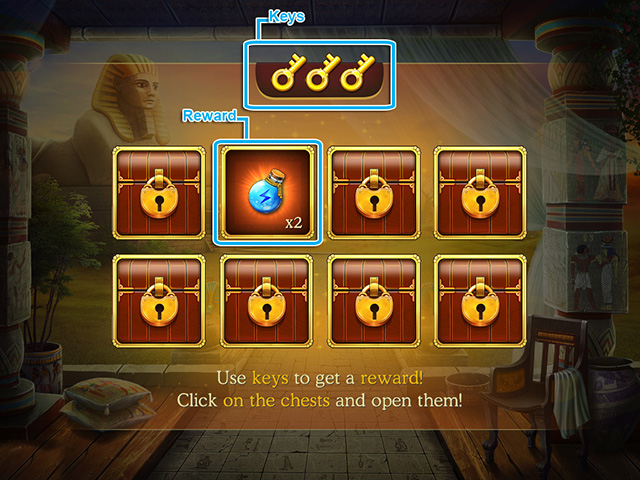 You need to upgrade the Sphinx to unlock new match-3 levels. You need to reach the required XP level to access the upgrade. You should have enough resources to upgrade the Sphinx. Upgrading takes time but you can speed it up using your crystals.