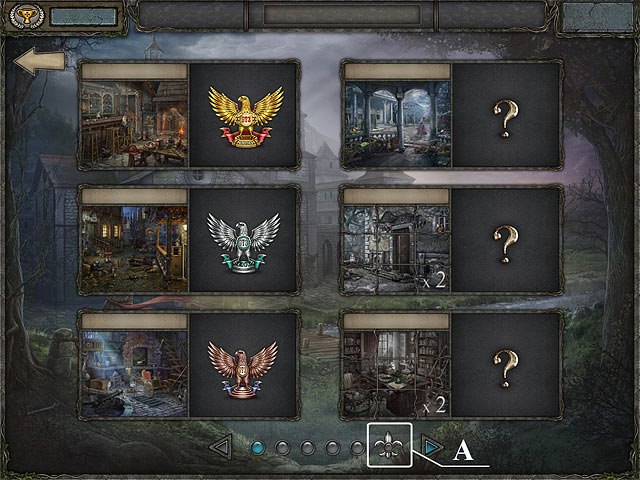 • Unlimited Mode is unlocked after you score 25,000 points in the Adventure mode.
• Race against the clock and collect all the hidden objects as fast as you can.
• To unlock locations in Unlimited mode, you need to complete them in Adventure mode.
• Some locations are locked behind the bars. Complete them in the Adventure mode to access these locations.
• Win Gold, Silver or Bronze Eagles by finding all the hidden items as fast as you can.
• You can win a trophy for getting all the Gold Eagles in Unlimited mode.
• Unlimited mode has three bonus locations: Gold, Silver, and Bronze Rooms.
• To enter the bonus locations, click the fleur-de-lis (A) and choose the Room to play. Collect 50, 100 and 150 fleurs-the-lis to unlock Bronze, Silver, and Gold Rooms respectively.