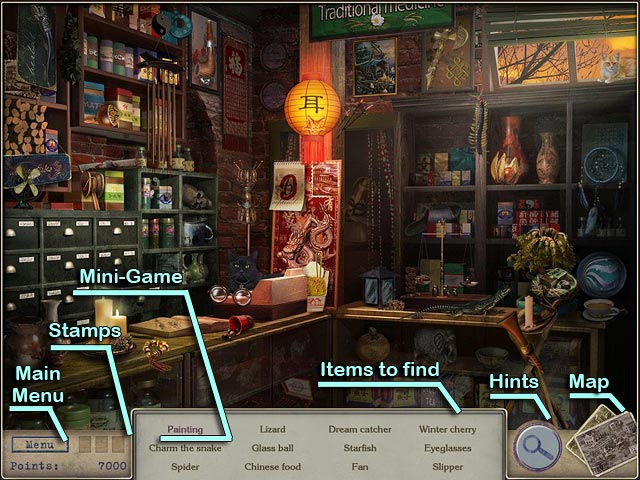 Main Menu – Click Menu button to get to the Main Menu.
Stamps – There are three stamps on each location.
Mini-games – Some items in the location hide mini-games. Such items are written in purple in the list of items to find. Click such an item on the location to play the mini-game. After you complete the mini-game you unlock an artifact.
Items to find – There twelve hidden objects on each location.
Hints - There is an unlimited number of hints, but you need to wait until the hint recharges after the previous usage. A hint costs 2,500 points.
Map – Use Map to exit the location.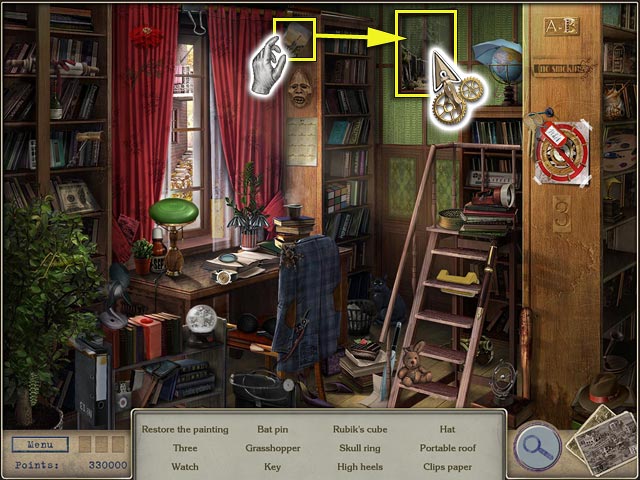 Puzzle Items – In order to locate puzzle items you need to combine their two different parts on the location. Mind that hints do not reveal the second part of puzzle items.
•Your cursor changes into a gear when pointing on the part of a puzzle item.
•Your cursor turns into a hand when pointing on the second part of the puzzle item.