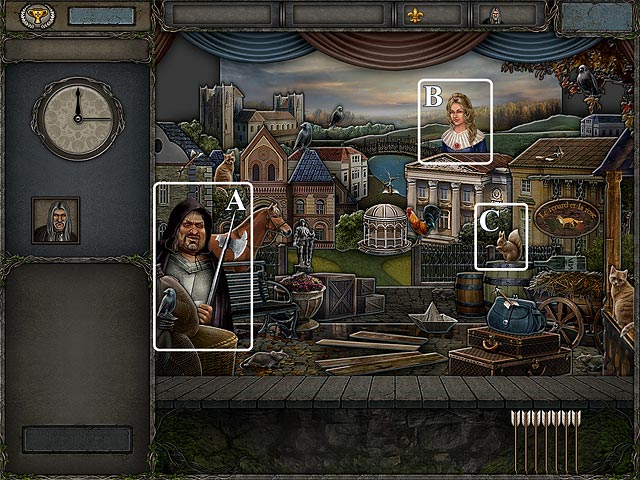 • Shoot the bandits to get more fleurs-de-lis and extra points (A).
• Avoid shooting citizens (B) and animals (C). This subtracts points. Each citizen costs 500 points, each animal costs 50 points.
• When two people pop up at the same time, one is a bandit and the other is a citizen.
• The big bandit in armor requires two shots.