When you play level with teleporter, there are 2 types of special cells:
Cells with yellow glow - chips can fall through them.
Cells with green glow - chips will drop out to these cells.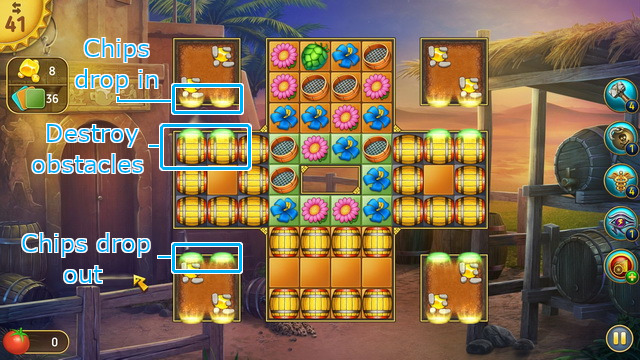 On many boards cells with green glow are blocked by other obstacles. Please check the video below, cells under teleporter are blocked by ropes and chips can not fall freely. The solution is to destroy any obstacles that block cells under green glow cells to unblock teleporters. Once it is free, make matches under green glow cells and chips will fall through the teleporter as you free space.