The best strategy to find quest items faster is to follow quests shown on the left side of the screen. Please do the following:
1 - Press on the quest that asks to find an item. Such quests usually have an image of the item on the icon.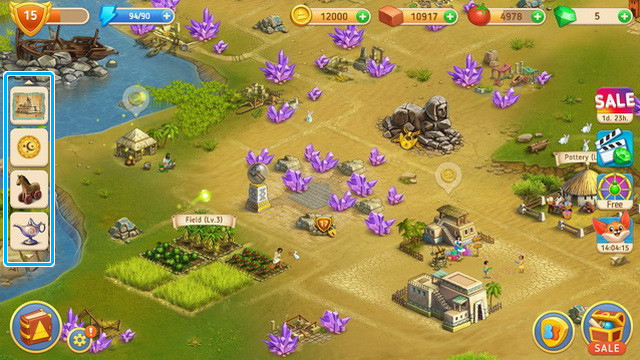 2 - Press on 'Do it!' and it will route you to the building and level where this item can be found.
Important: The progress bar in the quest window shows how many times you need to win the level to find the item. If you see 0/2 then you need to win the level 2 times.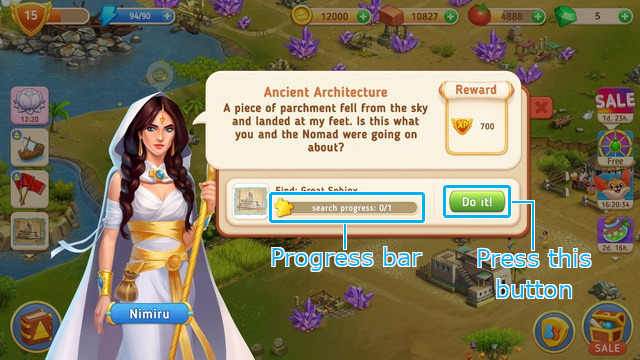 3 - Play and win level on which item image is displayed (it should not blink) until you find it. Each time you win level you get residue that helps to find the item.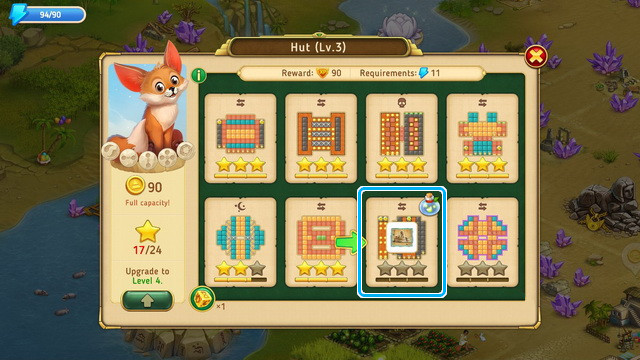 While searching for current quest item you will also find a lot of other items. Since the same item can drop multiple times, you can have multiple copies of the item in your collection menu.
Each collection can be assembled more than once so you can use these items later and get rewards again and again.
As for chargers, the best strategy is to avoid searching for them intentionally. Items drop randomly and it may take a huge amount of attempts, especially for epic chargers (they have purple backgrounds). Please follow quests as described above and chargers will drop with time too. It will save you a lot of effort!