There are 7 upgrade levels in the Ship (7 lands with 125 match-3 levels/islands total). Level 125 is the last one in the Ship.
You can still play and collect all of its anchors to receive the trophy in the City Museum. And you will get new quests in the Ship later (for example to collect blue Sky Stones required for progress in the Cave).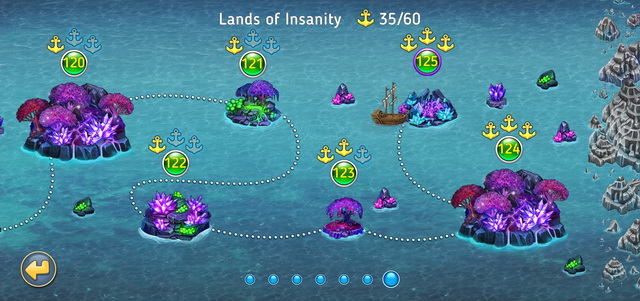 Once all levels in the Ship are completed, it is time to move to the Cave, see it on the right side of the City. To open it you need to complete quests marked with a little cave icon.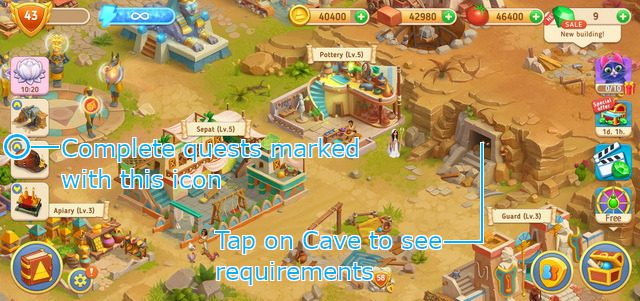 Tap on the quest and use 'Do it!' button, it will route you to the level you need to play to find the item.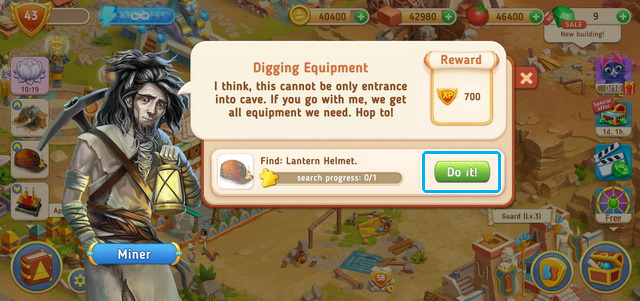 Play level on which item is shown, it will help you find the item faster.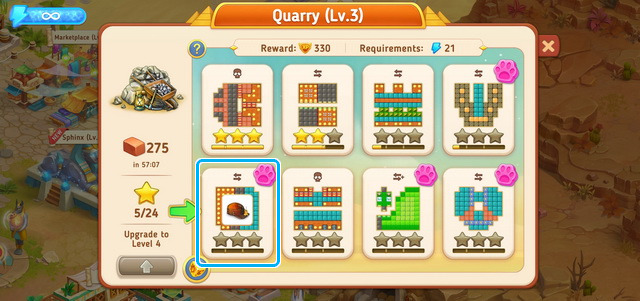 It is a chain of quests and once you complete the current quest, a new one will appear and so on. Once you find all collection items, quest to complete proper collection will appear. Complete all quests marked by this icon and Cave will open providing access to lots of new levels. And after completing all levels in the Cave you will see quests with pyramid icon and will be able to open the Pyramid.