When you win an Infinite energy spell (a Genie lamp), there is an option to save it for later use. If you choose it, the lamp goes to your Inventory. To find it please do the following:
1 - Tap on the Shop and Inventory button in the lower right corner of the screen.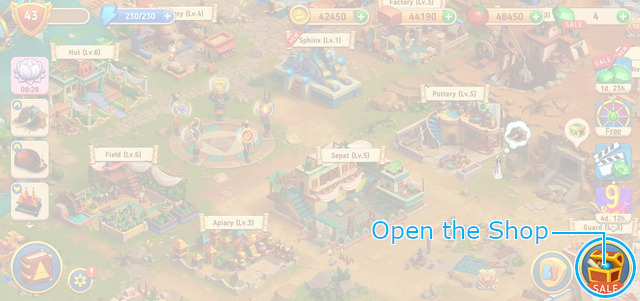 2 - Tap on the Inventory tab.
3 - Tap on the Spells tab and scroll down to the Infinite Energy spells (Genie lamps).