The iCloud synchronization will be disabled if your iCloud storage is full. You need to have at least 5MB of iCloud storage to use iCloud synchronization.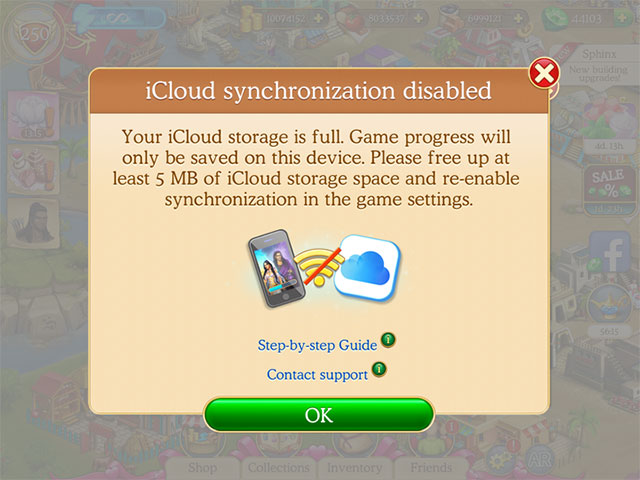 How to check your iCloud storage:
If you're using iOS 10.3 or later, go to Settings > tap the Apple ID > iCloud. Tap iCloud Storage or Manage Storage.
If you're using iOS 10.2 or earlier, go to Settings > iCloud > Storage.
You can free up storage in iCloud by deleting content that you're not using.
As soon as you have enough space, you need to enable the iCloud synchronization in the game settings to save your game using iCloud.