The Piggy Bank is a kind of sale – the crystals you collect are not free, they are discounted. As soon as you have collected a certain amount of crystals on match-3 levels, you can buy them on sale.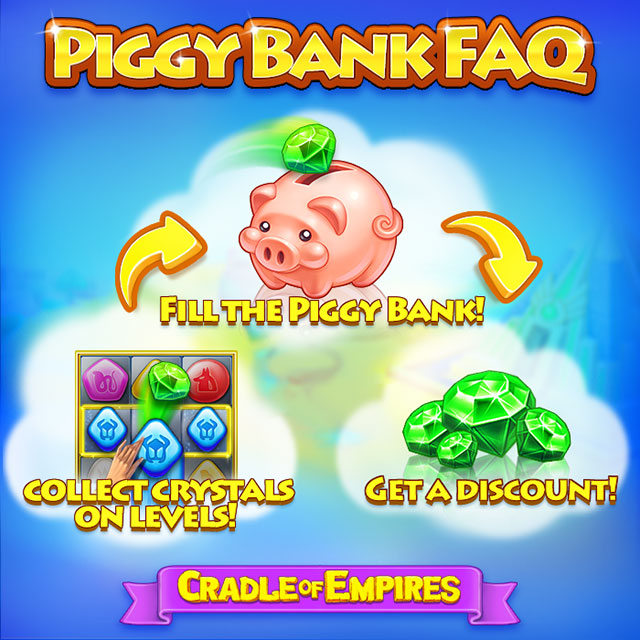 Complete match-3 levels and save up crystals in the piggy bank. You can open the piggy bank when you get enough crystals.
Hurry up! You have a limited time!