Here are some tricks from our community member KayBe MayBe!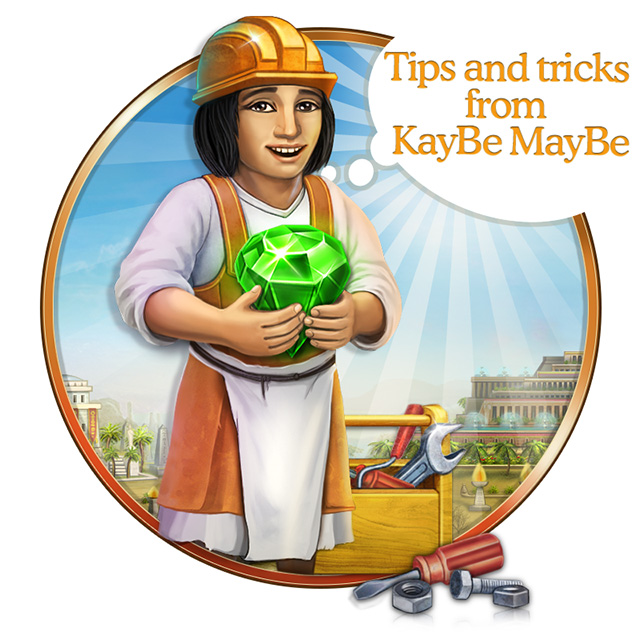 1. I always begin with the tiles in the lower part, the upper ones will break randomly, as a lot of tiles pass them "filling up" the lower matched gaps.

2. Sometimes I use a hammer to produce a magic ball, if the needed tile is only one tile upper than I need it to be.

3. Hard time levels I play together with my partner. 

4. The mission "breaking tiles of the same type x time in series" I managed with the mixer bonus after choosing and matching the most common tiles at first. e.g. break 4 times bananas, using mixer, break the new bananas, use the mixer, and so on. I needed 2 mixers to break 10 times the same tile with that trick.

5. As food is really rare in my game (I always produce 4 hammers, 4 bombs and 4 mixers at the same time) sometimes I do not finish the Blitz-Levels as early as I could, but trying to run it as long as I can to earn as much food as possible. My record playing together with my partner was approx. 3000 food points in level 6 at the Field.

6. At the apiary there is one level where at the beginning the grass fills exactly the 5 tiles a bomb fits in. Is it necessary to tell you what my first action is when starting that level?

7. If you have generated a magic tile (match 7), there are two different methods to use it:
- Drag the magic tile to any adjacent tile and all tiles of that type will be removed.
- Drag any of the adjacent tiles to the magic tile and ALL tiles will be removed!

And the Main Trick: Get the pyramidal amulet, then saving all the energy rewards that can be found in the levels and by finishing collections. And one fine day, using the amulet, I finish all collections and challenges with high experience rewards within the 24 hours when 50% XP is added because of the pyramidal amulet.