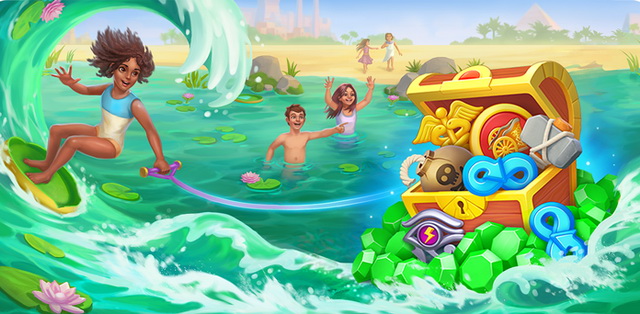 Complete quests shown on the left side of the screen and tasks in the Ship, Cave, Pyramid and Star Gate to collect tokens and get prizes in Season. You have a limited time to finish the season.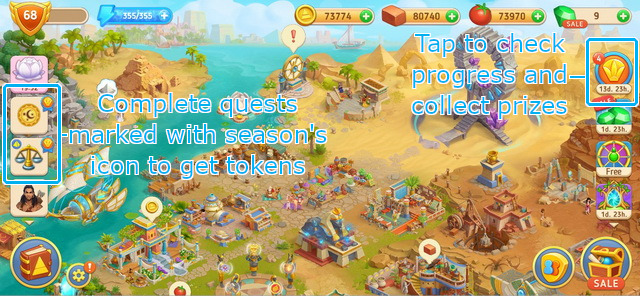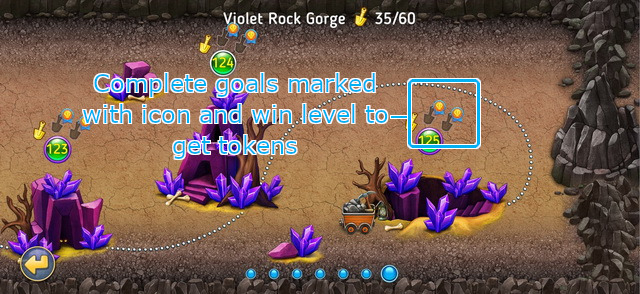 The quests and tasks where you can get tokens are marked with a season icon. Each completed task earns you one token.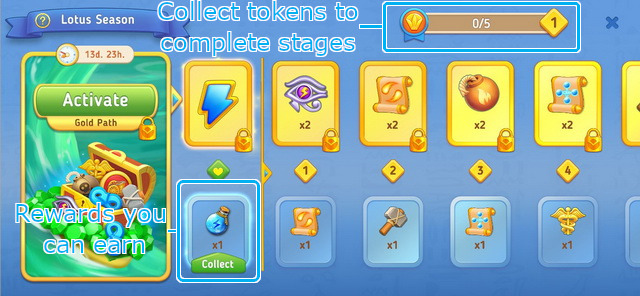 Collect enough tokens to complete stages and unlock prizes. Activate Gold Path to get more prizes and get back energy when you win.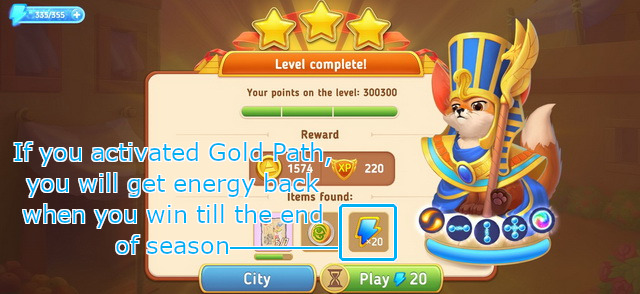 Continue collecting tokens (up to 200) after all stages are complete to fill the final reward. Each 2 tokens will be converted to 1 crystal until you fill it so you can get up to 100 crystals. It gets unlocked when the season is over if you activated Gold Path.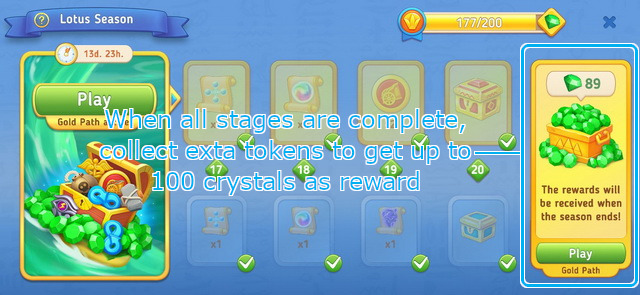 You should reach XP level 14 to participate in this event. If you're above level 14 and the event hasn't started for you, you may be playing an older version of the game. Please update to the most recent version through your device's app store.
The News tab in Settings shows all upcoming events.