Swipe down from the top of the screen and then tap Settings
Tap Device Options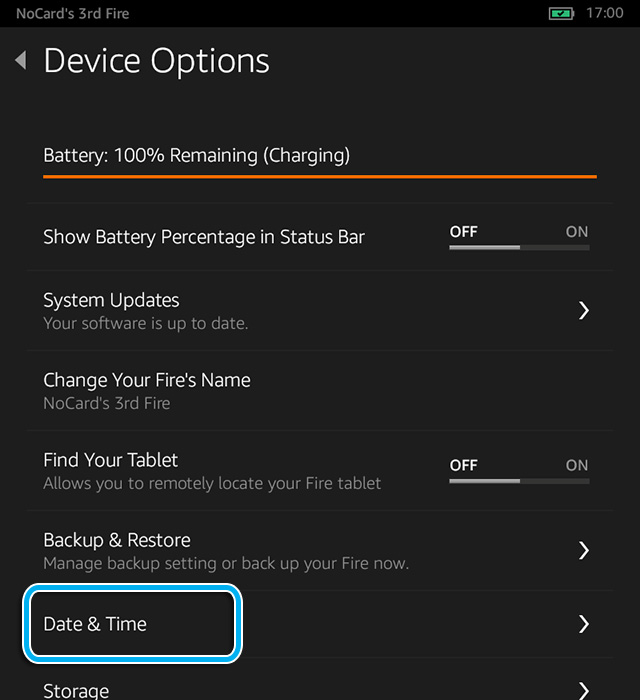 If Automatic Time Zone is turned On, your device will use a Wi-Fi or Mobile network (if available for the device) to determine the time zone.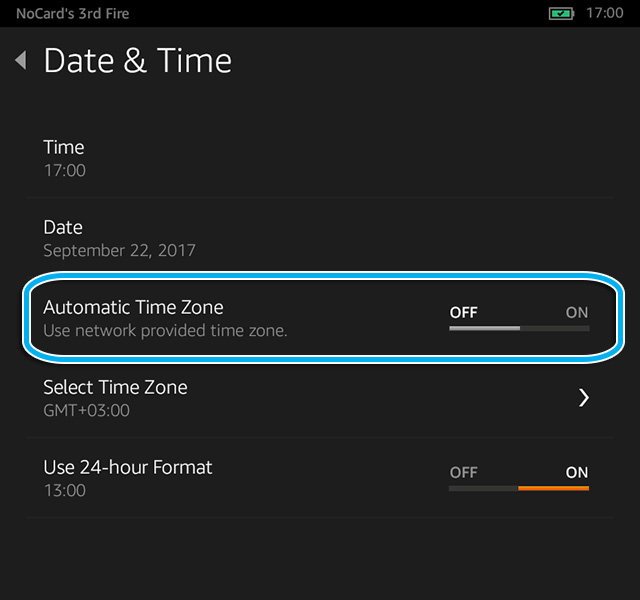 Note: If it's turned on, please turn it off and then on again.
You can find more information here: https://www.amazon.com/gp/help/customer/display.html?nodeId=GAEPAX2NQ7WL9TFL
Make sure your Internet connection is enabled and you have a stable signal. You may need to restart your modem if you use Wi-Fi to refresh your Internet connection.

Restart your device. It automatically updates the time according to your location when it restarts.
If you want to select your time zone manually, tap Off next to Automatic Time Zone, and then tap Select Time Zone. Select your time zone from the list that appears.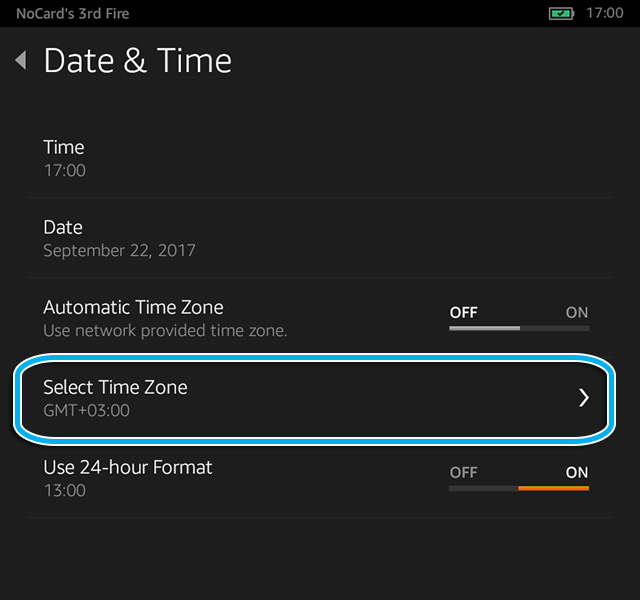 Here you can check your time: https://time.is/