1. Go to Settings > General > Date & Time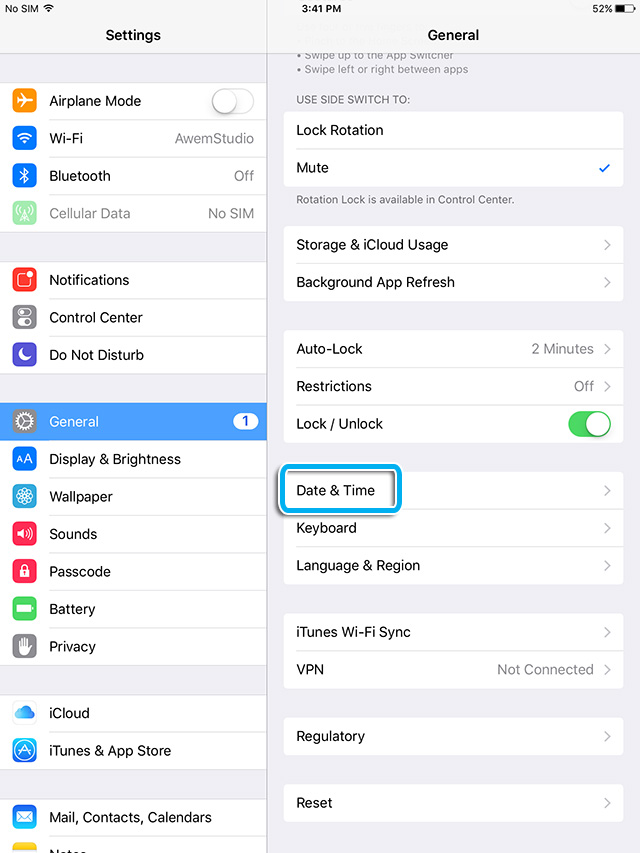 2. Turn on Set Automatically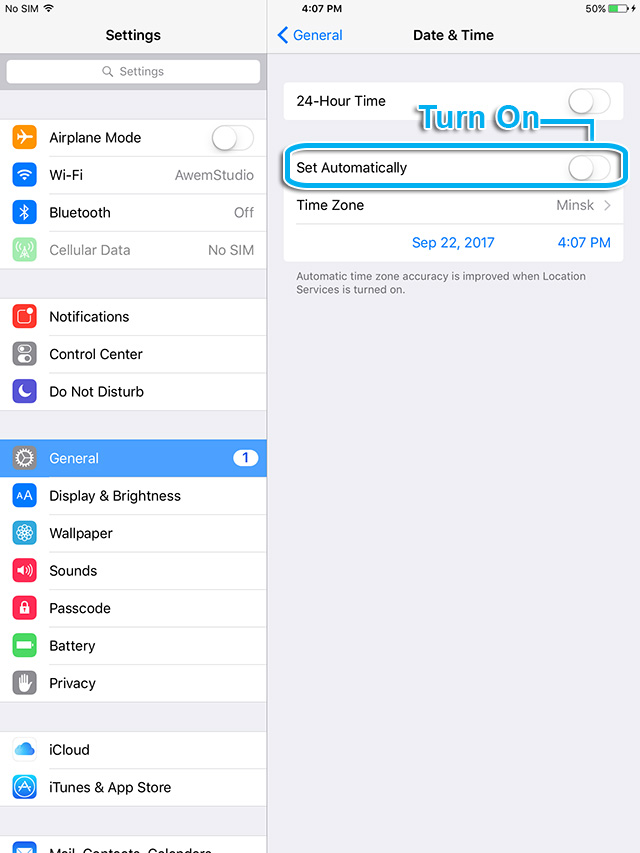 3. Check that your device shows the correct time zone in Settings > General > Date & Time > Time Zone
If you still get an incorrect time error, follow these steps:
Go to Settings > General > Date & Time
Turn off Set Automatically
Tap Time Zone and enter a city with the time zone that you need. (Not sure which city to enter? Use the time-zone map on timeanddate.com to find a city with a time zone that you need.)
After you've selected a city, your device will automatically determine the time zone and set the date and time.
Here you can check your time: https://time.is/