1. Go to Settings > General > Date & Time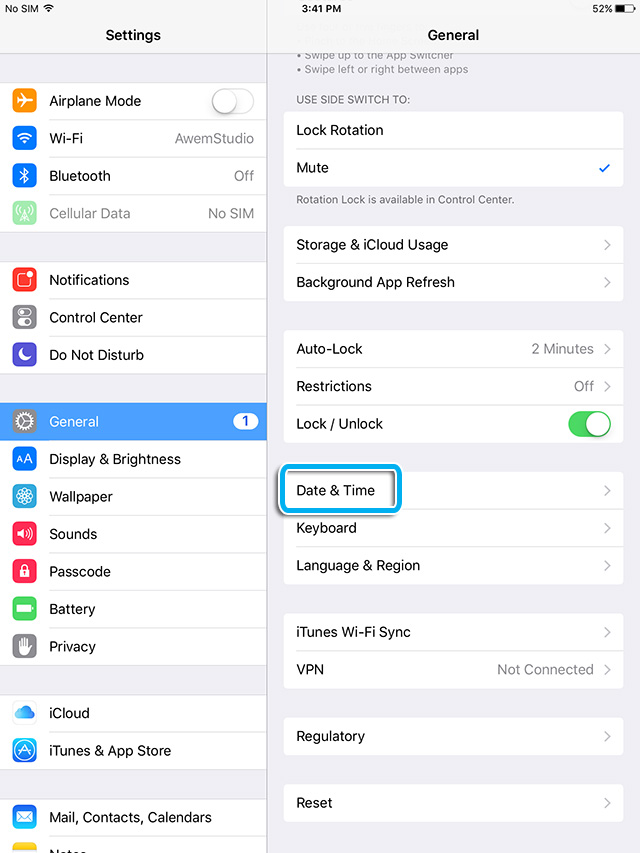 2. Turn on Set Automatically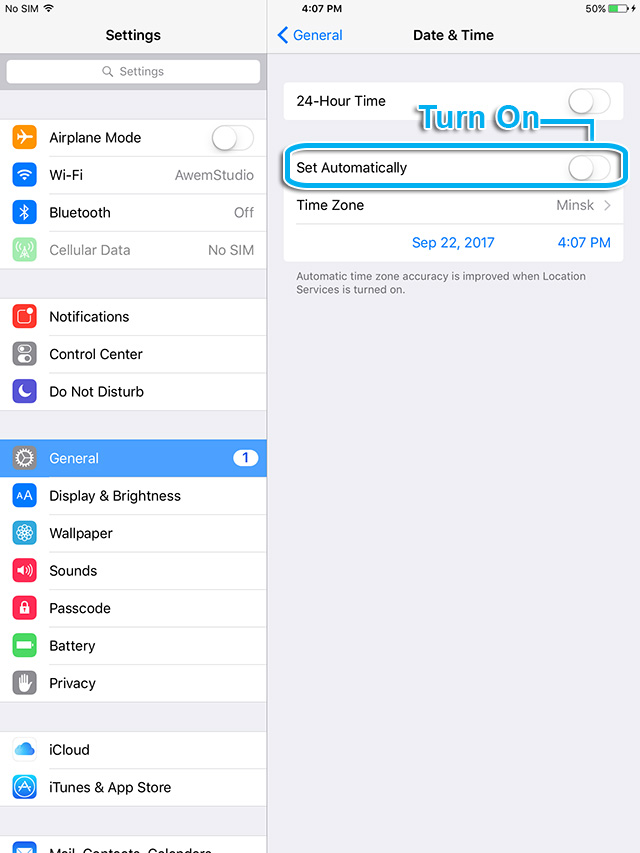 Note: If it's turned on, please turn it off and then on again.
You can find more information here: https://support.apple.com/HT203483
3. Open your device Settings > Privacy > Location Services > System Services > Turn on Setting Time Zone. Check that your device shows the correct time zone in Settings > General > Date & Time > Time Zone
4. Make sure your Internet connection is enabled and you have a stable signal. You may need to restart your modem if you use Wi-Fi to refresh your Internet connection.
5. Restart your device. It automatically updates the time according to your location when it restarts.
If you still get an incorrect time error, follow these steps:
Go to Settings > General > Date & Time
Turn off Set Automatically
Tap Time Zone and enter a city with the time zone that you need. (Not sure which city to enter? Use the time-zone map on timeanddate.com to find a city with a time zone that you need.)
After you've selected a city, your device will automatically determine the time zone and set the date and time.
Here you can check your time: https://time.is/