You need energy to play match-3 levels. 
You can check your current number of energy of a certain type in your Inventory. Tap the Use button to replenish your energy. You can also replenish it right after you purchase it.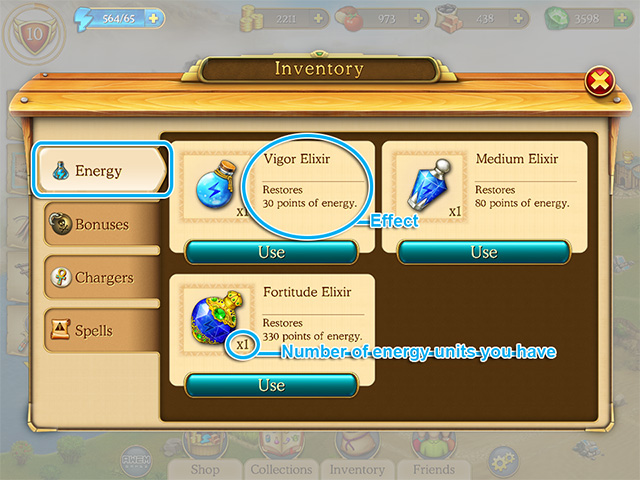 You can get energy the following way:
If you run out of energy you can get more using your crystals. Tap the energy bar in the upper left corner of the screen to open the Energy Shop. You can use the purchased energy right after you bought it.
You can also buy energy in the Shop in the Energy tab.