Wheel of Fortune will be unlocked when you reach XP level 8.
Spin the Wheel of Fortune every day and get daily rewards. Free start is available in 24 hours.
Collect five stars to win the Jackpot. The Jackpot is the Pharaoh's Treasure spell.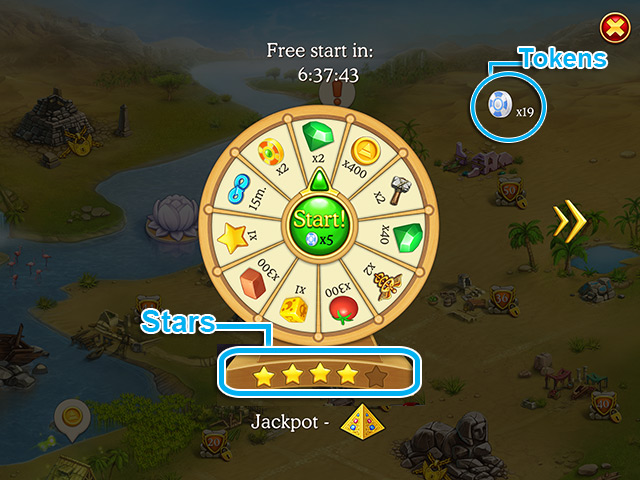 You can win more valuable prizes in the Premium Wheel of Fortune.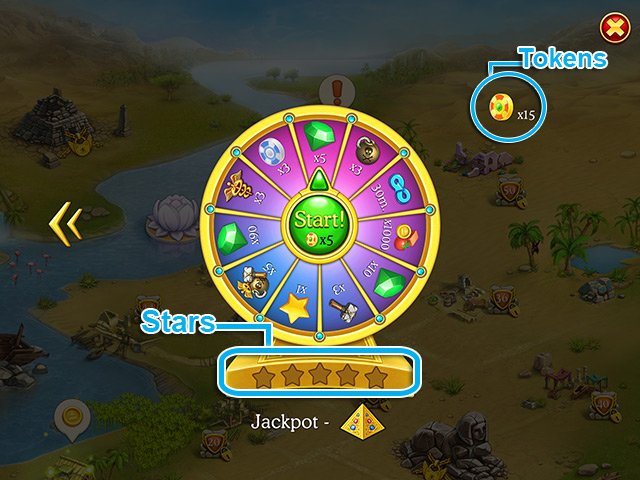 You need 5 tokens to spin the Wheel of Fortune. Tap Tokens or go to Miscellaneous tab at Shop to buy more tokens.